Chocolate Keto Collagen Shake
Pure Chocolate Indulgence
Indulge in the rich and velvety flavor of our Chocolate Keto Collagen Shake. Specially crafted with premium dutched cocoa, grass-fed hydrolyzed collagen, 6g of prebiotic fiber and zero artificial sweeteners, this luscious shake is a chocolate lover's dream.
Use as a coffee creamer, shake or hot chocolate, the options are almost endless!

PLEASE NOTE: This shake has been designed to mix in hot or cold liquid so you can use this as a creamer or hot chocolate (30 x 1 scoop serves), or as a shake (15 x 2 scoops).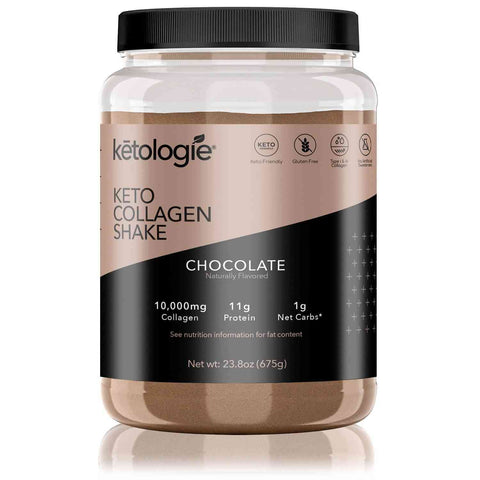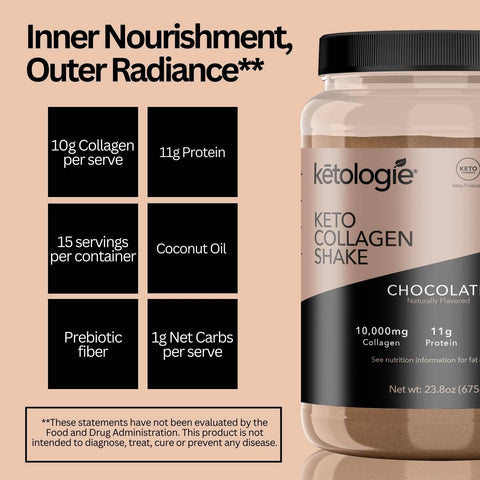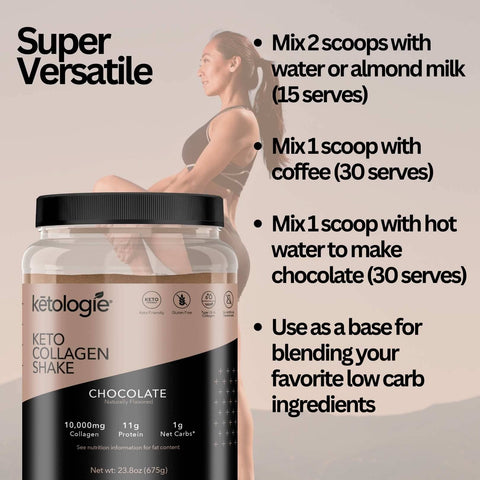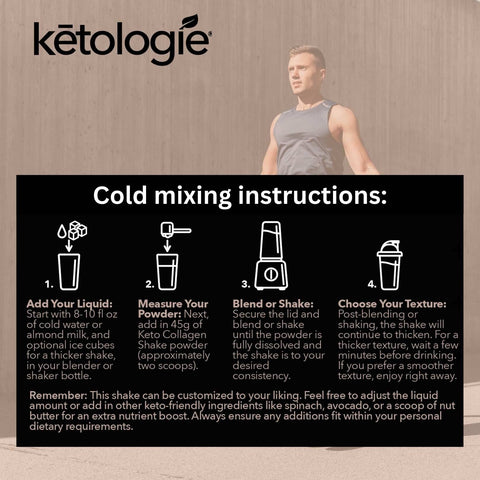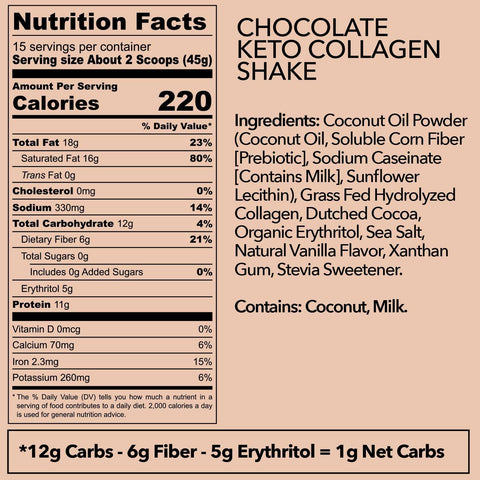 Chocolate Keto Collagen Shake - 23.8oz
Packed with Type I & III collagen to help support vibrant skin, strong hair, and supple joints. This version can be used as a hot chocolate, creamer or as a collagen shake, you'll soon see why this is one of our top sellers! Stay true to your keto lifestyle and savor the guilt-free pleasure of chocolate with each delightful sip. 
Type i & iii Collagen
Discover the natural secret to supporting skin resilience and joint health with bovine collagen. Rich in essential amino acids, our grass fed collagen source nourishes your body from within, helping to maintain the strength and flexibility of vital tissues. Embrace the potential for improved skin elasticity and joint function with this easily absorbable form of collagen, designed to invigorate your overall well-being.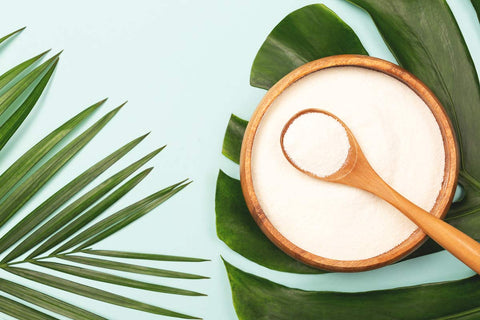 Prebiotics
Our Keto Collagen Shakes include soluble corn fiber, a specialized prebiotic that helps support a balanced digestive system. This incredible ingredient feeds your beneficial gut bacteria and contributes to overall well-being. What's more, it adds a creamy texture to the shake and makes each serving even more satisfying. It's just another way we're committed to enhancing your keto lifestyle.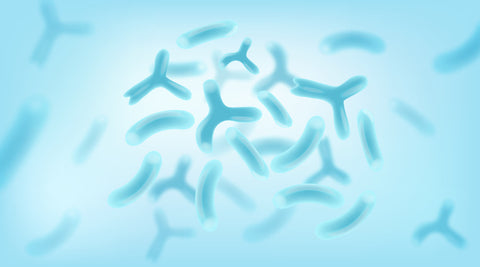 Coconut Oil
Experience the natural benefits of coconut oil, a key component of our Keto Collagen Shakes. This super versatile ingredient enhances the texture and enriches the flavor of every sip without the overpowering taste of coconut. Packed with essential nutrients, coconut oil contributes to a keto-friendly shake that fuels your body with clean and sustainable energy. Embrace the nourishing potential of coconut oil as it becomes an integral part of your daily wellness routine, elevating your keto journey with each delectable serving.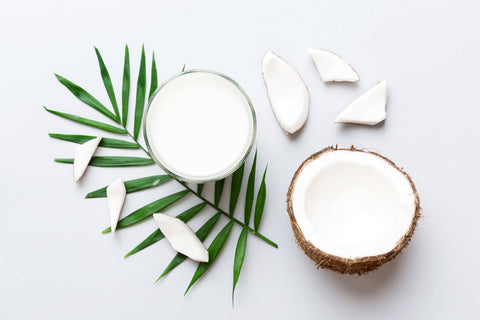 Ingredients & Macros
Per Serve:
220 CALORIES
1g NET CARBS
18g FAT
11g PROTEIN
10,000mg Collagen

Ingredients:

Coconut Oil Powder (Coconut Oil, Soluble Corn Fiber [Prebiotic], Sodium Caseinate [Contains Milk], Sunflower Lecithin), Grass Fed Hydrolyzed Collagen, Dutched Cocoa, Organic Erythritol, Sea Salt, Natural Vanilla Flavor, Xanthan Gum, Stevia Sweetener.

Contains: Coconut, Milk.
For more nutritional info please find this in the product images.
Mixing Instructions
1. Add Your Liquid: Start with 8-10 fl oz of cold water or almond milk, and optional ice cubes for a thicker shake, in your blender or shaker bottle.

2. Measure Your Powder: Next, add in 45g of Keto Collagen Shake powder (approximately two scoops).
3. Blend or Shake: Secure the lid and blend or shake until the powder is fully dissolved and the shake is to your desired consistency.

4. Choose Your Texture: Post-blending or shaking, the shake will continue to thicken. For a thicker texture, wait a few minutes before drinking. If you prefer a smoother texture, enjoy right away.

PLEASE NOTE: Our Keto Collagen Shakes are designed to be served cold and consumed immediately for maximum benefits.
Bundle & Save Up To 15%
Maximize savings with our bundles with up to 15% discount on each item. Fuel your keto journey with premium products and enjoy the savings!
THIRSTY FOR MORE?
Indulge in a Variety of Tastes and Flavors that will Delight Your Senses!