The Keto Fast Track Program
Reset, Renew & Rebalance
Begin your keto adventure with our Keto Kickstart 14-day program. Receive expert guidance and support to launch into a healthier, low-carb lifestyle. Fueled by collagen, bone broth, and healthy fats, this program is designed to energize and facilitate your transformation. Start your journey to wellness today!
Experience the benefits of keto for yourself!
Below are a few of the things our customers have experienced and why they're thriving with a Keto lifestyle!




Hungry for results?
Are you ready for a life-changing adventure? Look no further than the Ketologie® Fast Track Program! This amazing program utilizes our delicious soups and shakes to kickstart your journey towards achieving the incredible benefits of ketosis. Get ready to experience a whole new level of well-being as you embark on a structured, yet enjoyable path towards improved cognitive function, balanced blood sugar levels, and increased vitality!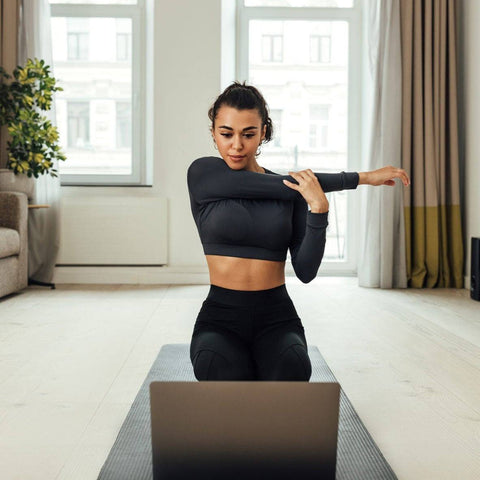 Keto Fast Track Program (14 Day)
PROGRAM INCLUDES:


1 x Vanilla Keto Collagen Shake - 23.8oz
1 x Chocolate Keto Collagen Shake - 23.8oz
1 x Roast Chicken Bone Broth Soup - 14.8oz
1 x Chicken Queso Bone Broth Soup - 14.8oz
1 x Ketologie Ice Shaker Bottle - 26oz
1 x Fast Track Program e-book (valued at $19.90)
1 x
 Ketologie USB Rechargeable Frother/Mixer

🎁 Bonus offer, for a limited time receive a FREE Vanilla Keto Collagen Shake (With Probiotics & Enzymes) - 23.8oz (valued at $56.90)
Plus scroll to the bottom of the page and grab these FREE digital downloads right now! 

+ FREE Keto Fast Track Beginner Guide (This is not the program)
+ FREE Food table & keto beginner guide
Testimonials
Hear what others are saying...

Delicious & convenient!

I'm in love with this bone broth! I love that I can have it in my pantry and within a minute I can have delicious and healthy bone broth without going to all the work to make it myself! :yum: It tastes so good!!!!

The best Keto Shake Ever

I Love this stuff so much!!! It's the best tasting and blends so good with so many other food items. Thank You so much!!!

Love it!

I'm so glad you are back in stock with your delicious bone broth! And the queso one is soooo good! The flavor is amazing and is very filling, easy to drink while upping your protein. Can't wait for the beef options! Great job!

Delicious!

I received my order quite quickly. I love the ease of being able to bring the powder with me when I travel. It is delicious and easy to make at work.
What exactly is the Fast Track Program?
The Fast Track Program offers a holistic approach to adopting a keto-focused lifestyle, emphasizing sugar detox and overall wellness. This plan includes collagen shakes, nourishing soups, and thorough guidance, all geared towards supporting a balanced and healthy lifestyle journey.
How is the Fast Track Program different from other cleanses?
Unlike many cleanses, our program ensures you receive balanced nutrition, high-quality proteins, and healthy fats. It is not just a quick, short-term solution but a pathway to long-term, sustainable lifestyle changes.
Do I have to be on the keto diet forever?
No, you don't have to be on keto forever. The Fast Track Program is a great way to kickstart your journey, and afterwards, many people transition into a less strict low-carb lifestyle.
How long does the Fast Track Program last?
At present, we're excited to offer a comprehensive 14-day program, with more options on the horizon. These programs are thoughtfully designed to educate and support you through the initial 6-8 weeks of your metabolic reset journey. Stay tuned for more transformative experiences coming soon!
Can I consume other proteins or shakes along with this program?
Yes, but ensure that any additional products like protein shakes are keto-friendly. Whey isolate shakes can be a good option to increase protein intake if necessary.
What kind of support or guidance is offered during the program?
The program comes with comprehensive support, including guides, meal plans, and a FAQ section to answer any queries and provide necessary guidance.
Are there any allergens in these soups & shakes?

Some soups contain ingredients such as trace amounts of milk from sodium caseinate and coconut oil. Please refer to the ingredient list on each product for specific allergens.
Are the soups gluten-free?

Yes, our soups are formulated to be gluten-free, offering a delightful option for those avoiding gluten in their diets.
Are there any side effects like the 'keto flu'?
Some people might experience 'keto flu' initially, but the electrolytes in our products are designed to help manage these symptoms.
How do I best enjoy the bone broth soups? Any serving suggestions?

Our bone broth soups are versatile! You can enjoy them on their own, warmed up as a hearty soup, or incorporate them into your favorite recipes to add a boost of flavor and nutrition.
Get your FREE downloads below...
Keto Fast Track Beginner Guide ⚡️
Our Keto Fast Track Beginner Guide offers a quick understanding of what keto is all about. Simplify your journey into the world of keto with essential insights, tips, and a clear roadmap to help you embark on your low-carb adventure with confidence.
Keto Food Table 📲
Embark on your keto journey armed with our comprehensive Keto Food Table, an invaluable resource found within our free downloadable ebooks. Navigate the world of keto-friendly foods effortlessly, empowering your dietary choices and ensuring a seamless transition to the keto lifestyle. Sign up today and access the tools you need to fast track your keto success.
The Keto Fast Track Recipe Book 📖
Unlock a world of culinary creativity with our "Keto Fast Track Recipe Book." Dive into a treasure trove of delectable keto-friendly recipes, meticulously curated to delight your taste buds while keeping your carb intake in check. Elevate your keto experience with flavorful dishes that make your journey both enjoyable and nourishing.
Get your FREE e-books here...